Light give us the hope, postponed but finally arrived !
14-10-2020
Light give us the hope, postponed but finally arrived

2020 Guangzhou International Lighting Exhibition headed by the Light + Building event in Frankfurt, is the largest and most complete lighting exhibition in Asia. Thanks to the favorable situation in China which allows to host such a comprehensive lighting event for different companies around the world, on 10th-13th, Oct, 2020.

Based on the theme of THINK LIGHT: Envisage The Next Move, aims to show the innovation in lighting industry around the world. Talking about innovation, General Lighting is known for its exceptional OEM services around the world since 2008.
We believe that it's our innovation, quality and service which gives us sustain competitive advantage. The R&D team translates our customer needs into a perfect lighting product, through our marketing staff and multilingual sales staff. We always care what we hear, and we act what we promise too, since customer-centric is our core business philosophy.
General Lighting at Guangzhou International Lighting Exhibition



Products Demonstration
The most demanding products of this year from General lighting that you should consider are:
Low voltage LED strip
- Ultra-thin dot-free Pure Flow Series to be the perfect replacement of FCOB strip with more reliable and cost-effective features.
- High-Efficacy Series with powerful brightness output in 2000-6000lm/M, 3-step SDCM in 1 bin only, perfect to be the light engine of linear luminary.
- DMX512 Pixel-Control Series available in white, CCT, RGB and RGBW color, exclusive for architecture, landscape and entertainment project.
- Sign Backlight Series in different kinds of designs, colors, powers and dimensions, ideal for advertising light box in commercial places.
High Voltage LED strip
- AC Glide Series in patent design, driver-free line voltage strip in 50 meters long run, beneficial for time and labor costs saving.
LED Neon Light
- Color Flow Series in 8 kinds of color jackets, exclusive for signage system in commercial places.
- Dual-Bend FleXCite Series in white, CCT, RGB and RGBW color is a good choice for lighting designer, and Volute Series with DMX/SPI pixel controllable for architecture and landscape application.
LED Linear Light
- Multi-functional Link Flow Series can fulfill many scene of furniture, retail and architecture decoration application.
- Complete and attractive Lighting Solution for Furniture.
LED Strip Profile
- Hundred of Aluminum Profile Kits available in mini, medium and big size exclusively for linear fixture. According to specified customer demands, we can provide the whole solution as a finished product, or provide the semi-finished materiel for you to make in-house design and assembly locally.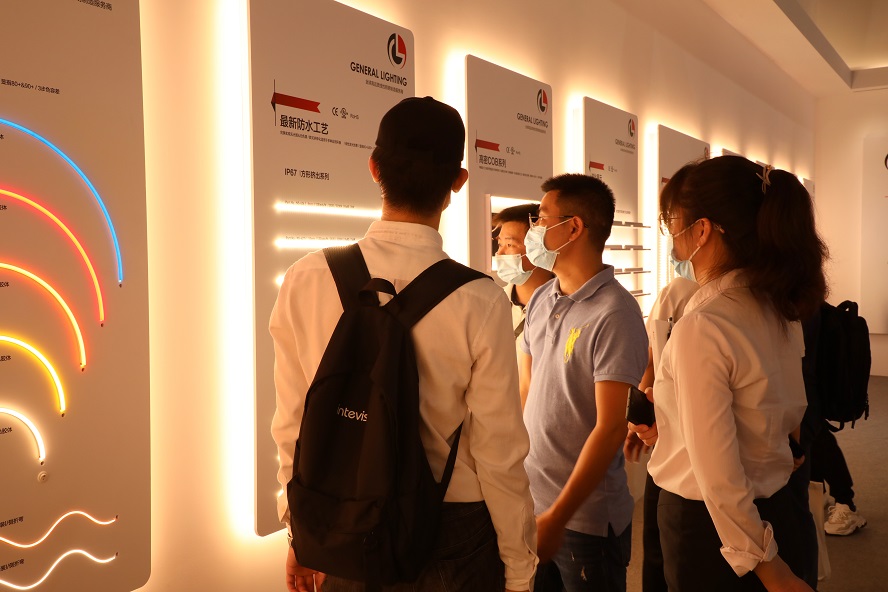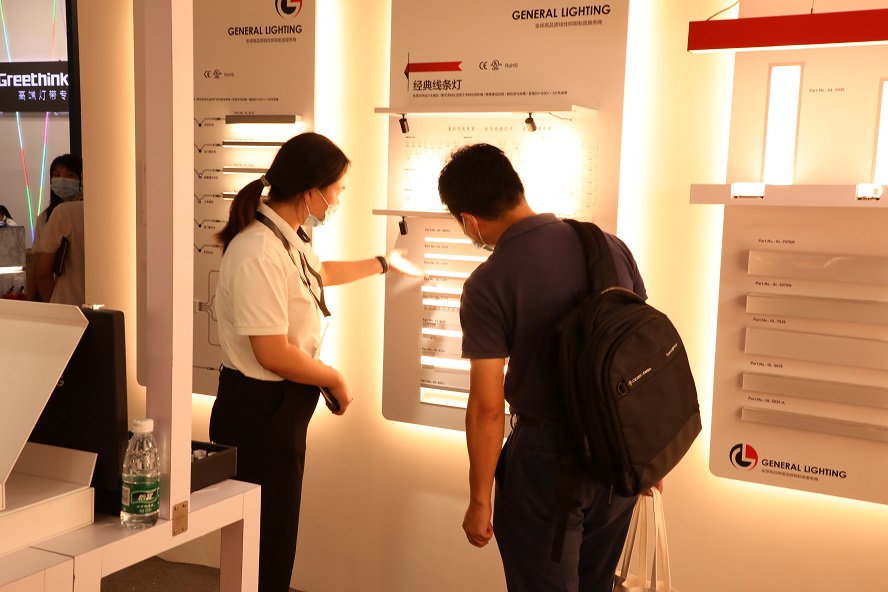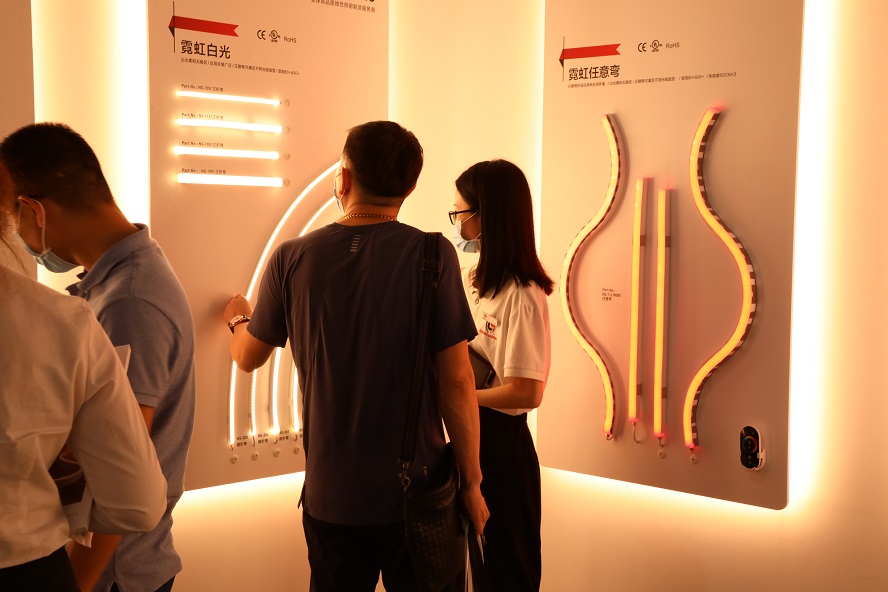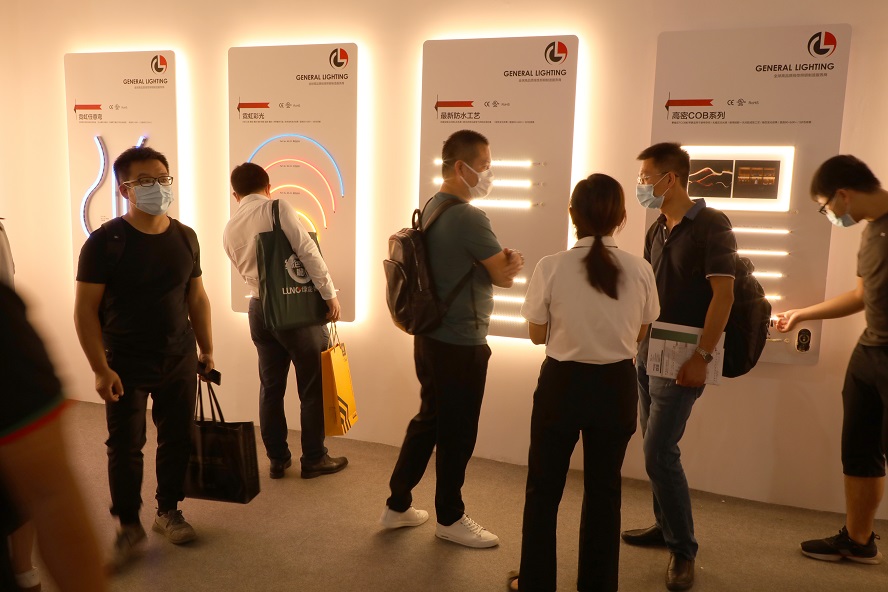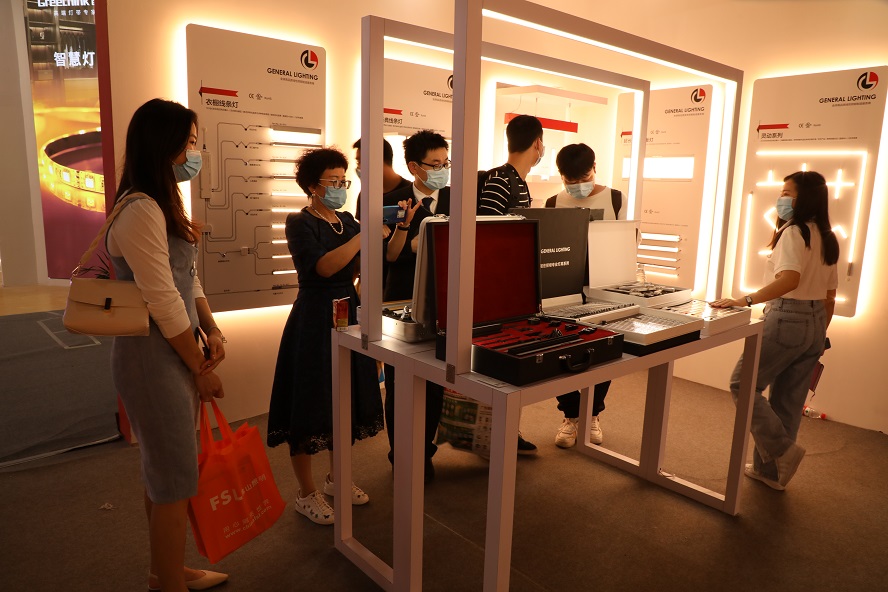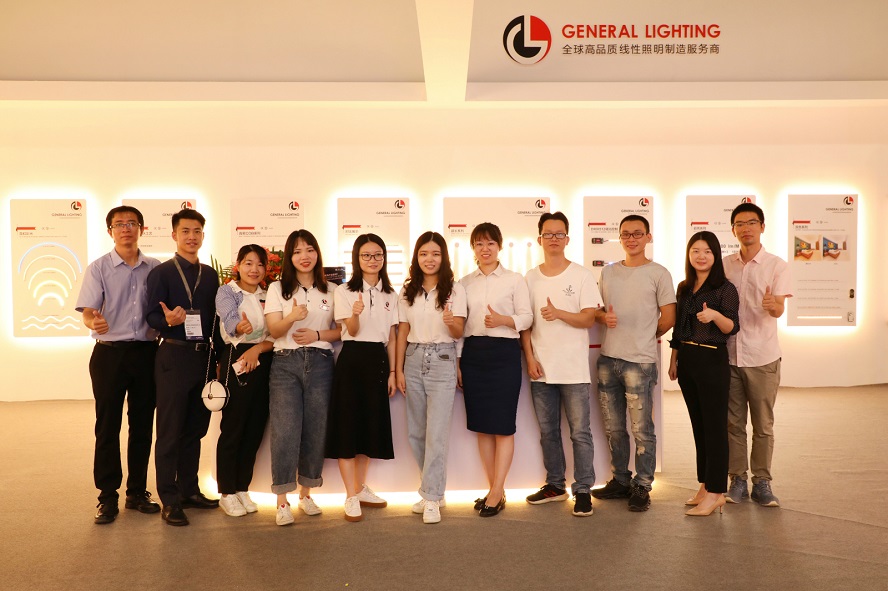 We are extremely thankful to all our valuable clients who visited our booth. If you are reading this article, email us at info@gl-leds.com for future information. You will have a fast response based on your requirements from GL.
We sincerely wish you good health and good luck all the time, let's look forward to June, 2021 in Guangzhou, see you then!