(June, 2022) Newsletter
23-06-2022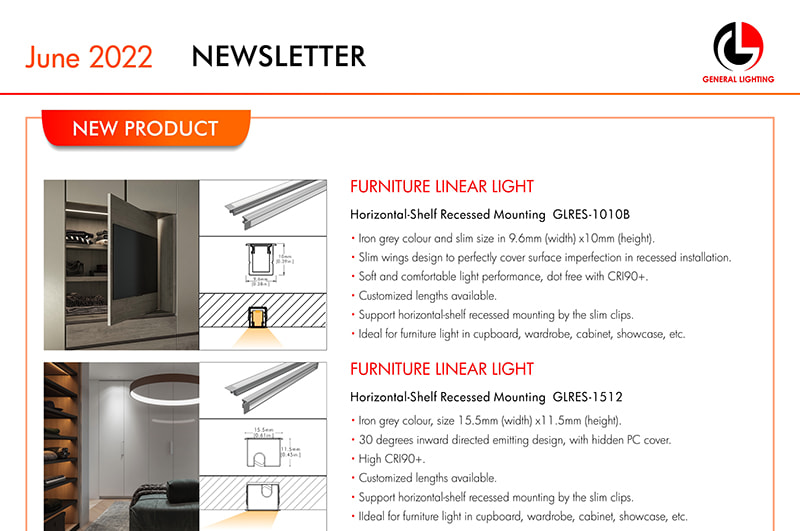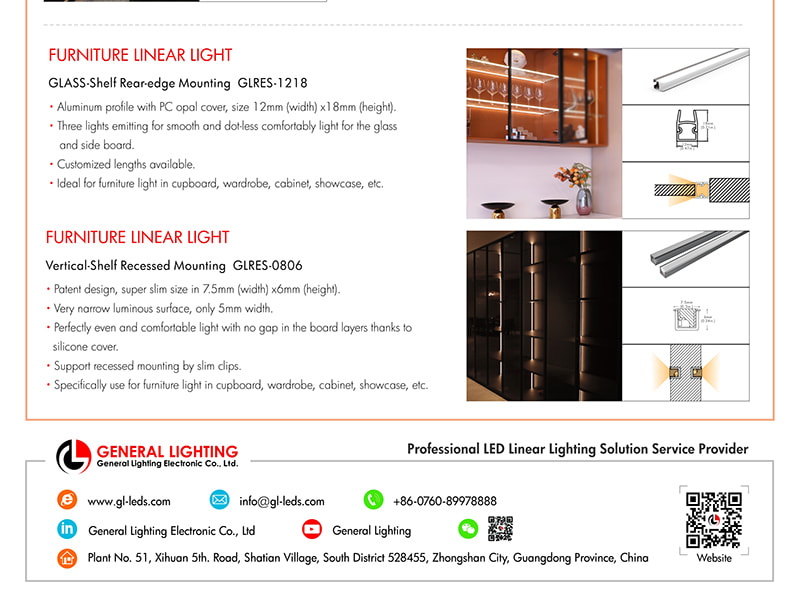 FURNITURE LINEAR LIGHT
Horizontal-Shelf Recessed Mounting GLRES-1010B
·Iron grey colour and slim size in 9.6mm (width) x10mm (height).
·Slim wings design to perfectly cover surface imperfection in recessed installation.
·Soft and comfortable light performance, dot free with CRI90+.
·Customized lengths available.
·Support horizontal-shelf recessed mounting by the slim clips.
·Ideal for furniture light in cupboard, wardrobe, cabinet, showcase, etc.