(July, 2022) Newsletter
13-07-2022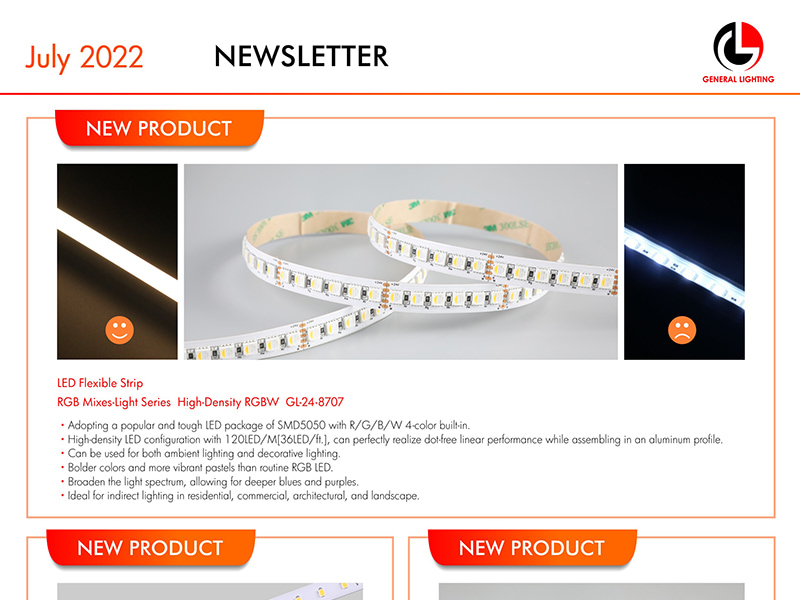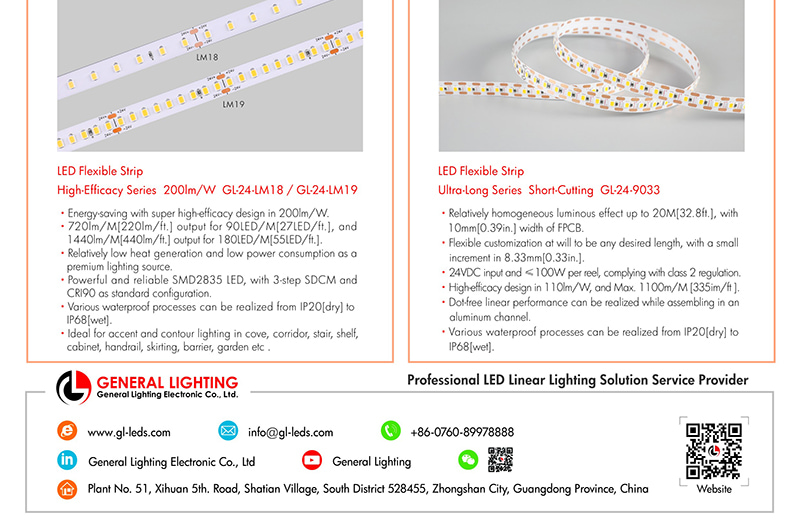 LED Flexible Strip
RGB Mixes-Light Series High-Density RGBW GL-24-8707
·Adopting a popular and tough LED package of SMD5050 with R/G/B/W 4-color built-in.
·High-density LED configuration with 120LED/M[36LED/ft.], can perfectly realize dot-free linear performance while assembling in an aluminum profile.
·Can be used for both ambient lighting and decorative lighting.
·Bolder colors and more vibrant pastels than routine RGB LED.
·Broaden the light spectrum, allowing for deeper blues and purples.
·Ideal for indirect lighting in residential, commercial, architectural, and landscape.