GL-2020 Guangzhou International Lighting Exhibition Invitation
09-09-2020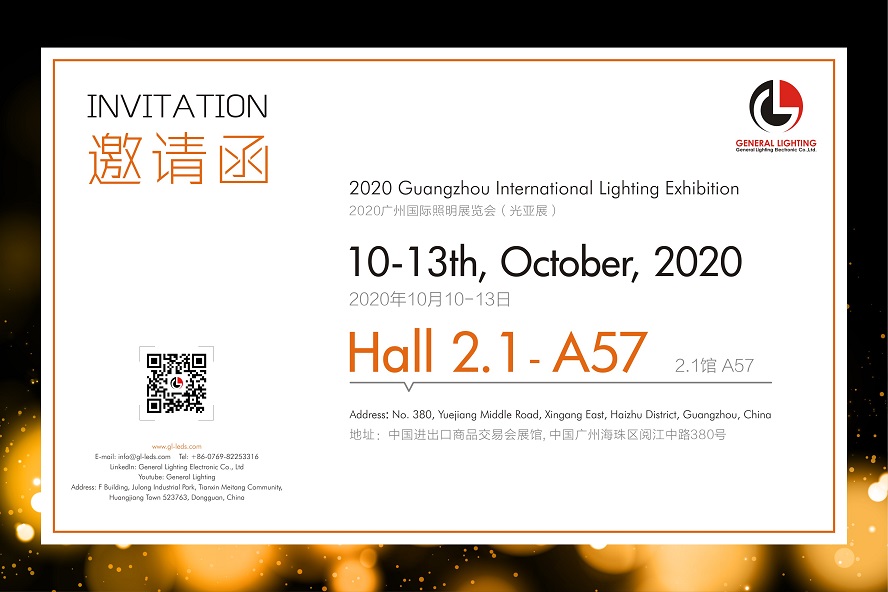 General Lighting Electronic Co., Ltd. is pleased to announce that, we will be a part of "2020 Guangzhou International Lighting Exhibition" from 10-13th. October at Hall 2.1-A57.

General Lighting manufactures the PCB and FPC all by themselves. This makes us exceptional in terms of LED Linear Lighting Solution and Services.
We are the company with a Multilingual team offering quality manufacturing with full quality Service Expectations based on the relevant market.
Here is the list of our product range https://www.gl-leds.com/products.
GILE is known for the most distinguished lighting fair for the last 25 years. Based on the THINKLIGHT theme which aims to empower the future lighting community is expecting 2,000 and above exhibitors at China Import and Export Fair Complex, in Guangzhou.