(February, 2022) Newsletter
17-02-2022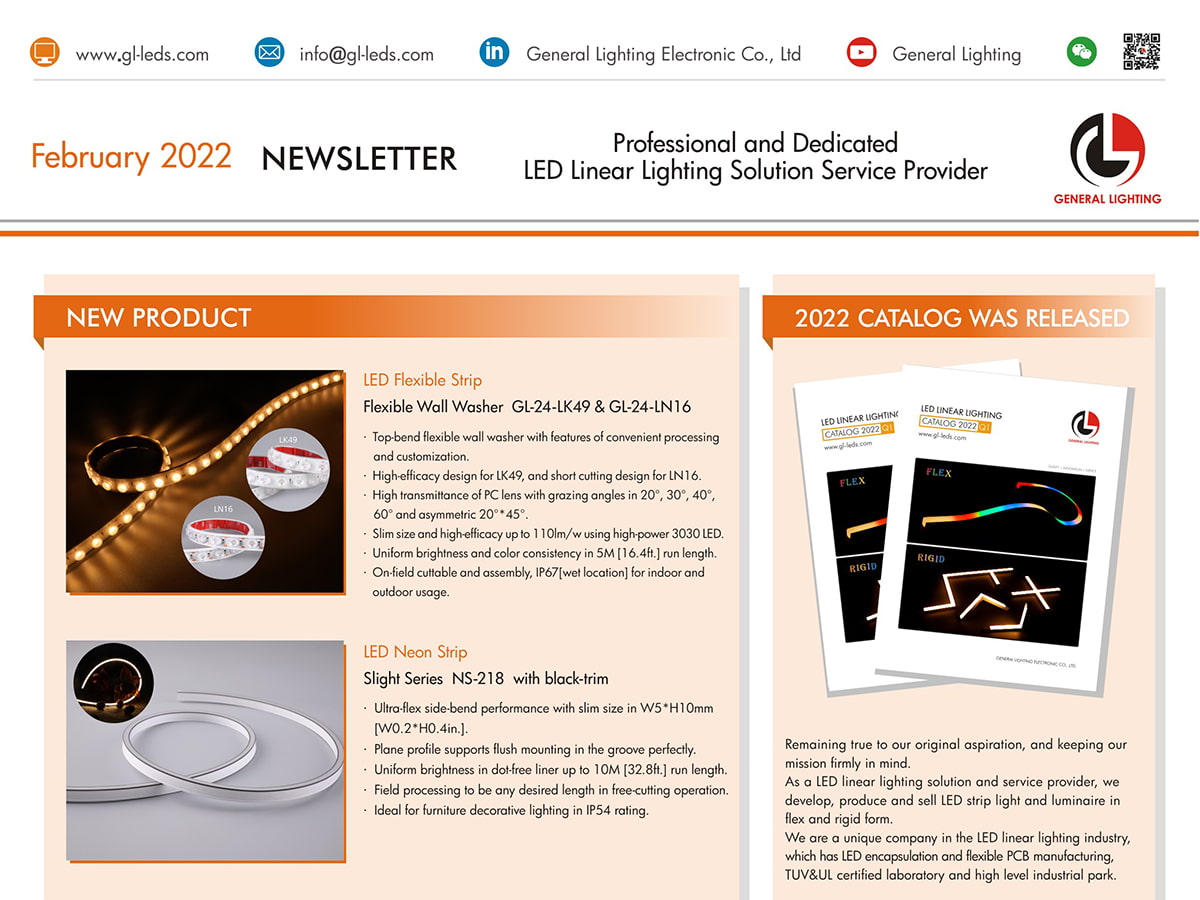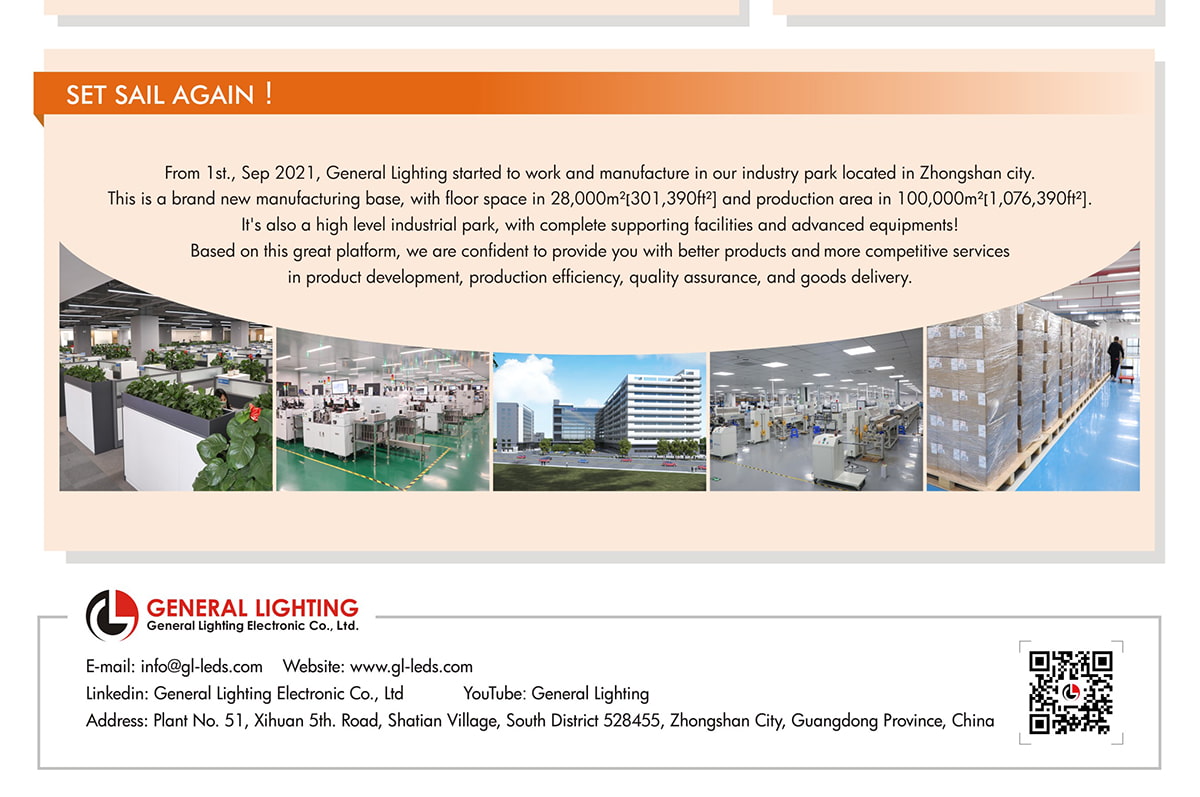 Set Sail Again!
From 1st., Sep 2021, General Lighting started to work and manufacture in our industry park located in Zhongshan city.
This is a brand new manufacturing base, with floor space in 28,000m²[301,390ft²] and production area in 100,000m²[1,076,390ft²].
It's also a high level industrial park, with complete supporting facilities and advanced equipments!
Based on this great platform, we are confident to provide you with better products and more competitive services in product development, production efficiency, quality assurance, and goods delivery.