(April, 2022) Newsletter
18-04-2022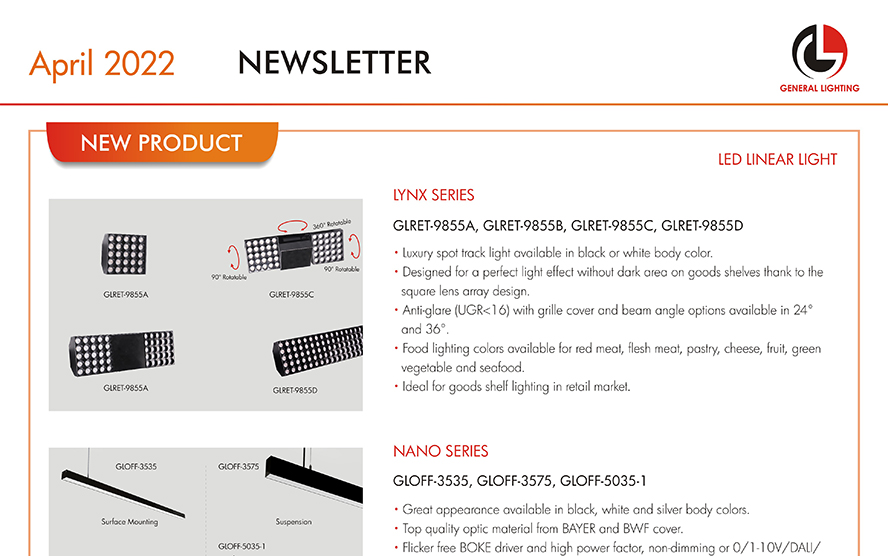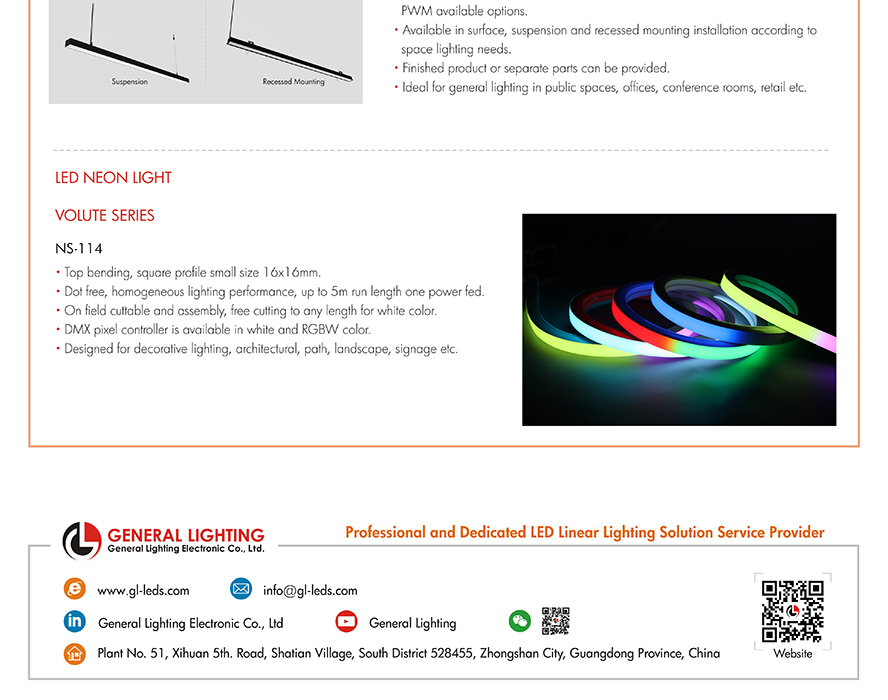 LYNX SERIES
GLRET-9855A, GLRET-9855B, GLRET-9855C, GLRET-9855D
- Luxury spot track light available in black or white body color.
- Designed for a perfect light effect without dark area on goods shelves thank to the square lens array design.
- Anti-glare (UGR<16) with grille cover and beam angle options available in 24° and 36°.
- Food lighting colors available for red meat, flesh meat, pastry, cheese, fruit, green vegetable and seafood.
- Ideal for goods shelf lighting in retail market.